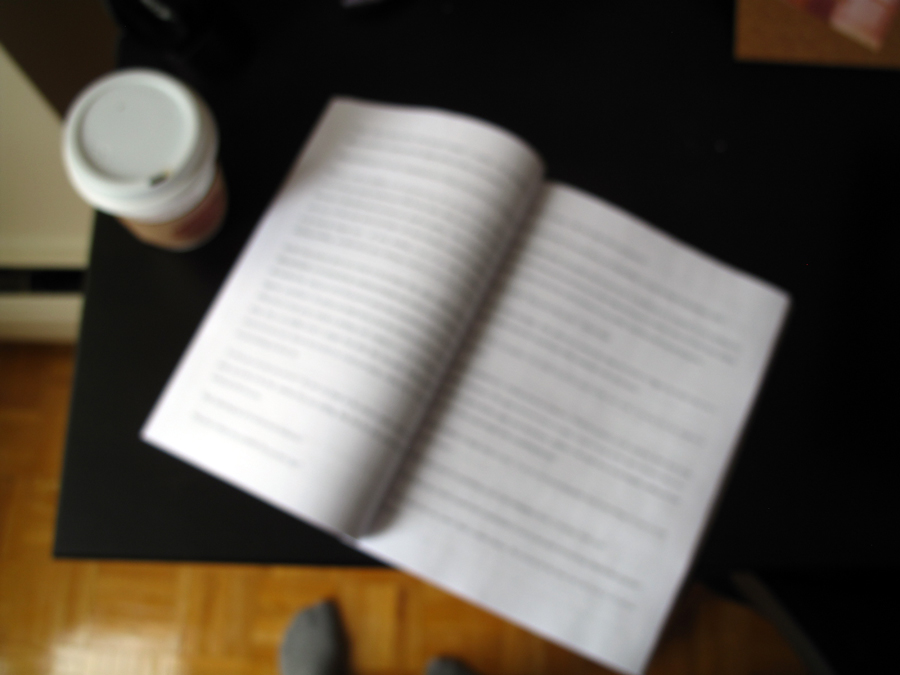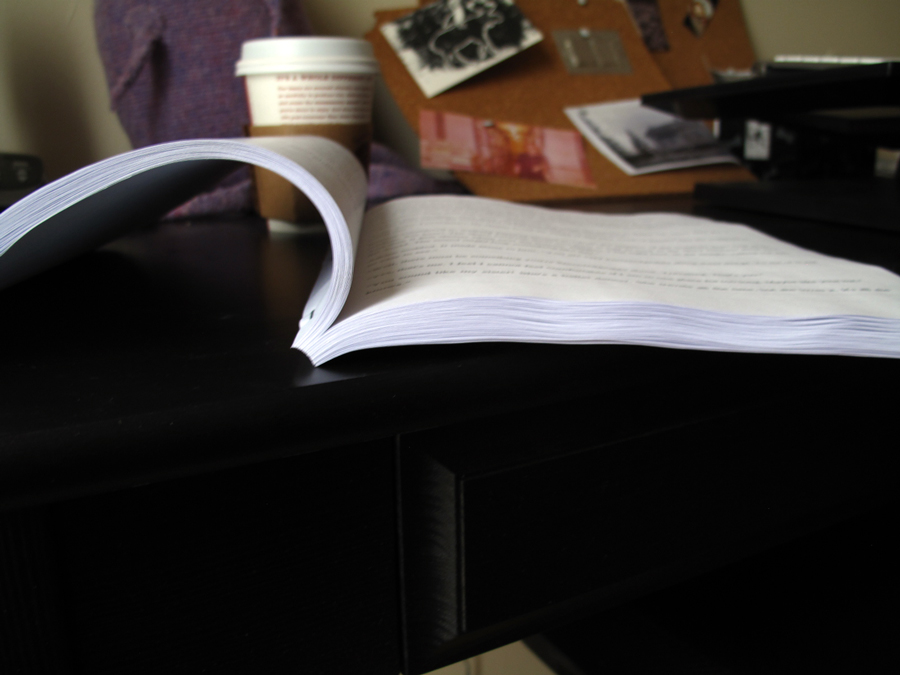 I got my novel printed out today – not printed printed, but just printed. Clear as mud?
In truth, I've been sort of avoiding working on it since December. I've peeked in here and there and made some tweaks, but what I really need is to hold it in my hands and read it cover to cover. And as much as my Kindle-loving husband has convinced me e-books have merit, I need to read my work printed out to fully understand it. I'm a bit terrified of reading it, but I'm also excited to get in there and start scrawling all over the place.
I picked it up from the print shop and carried it home in a brown paper bag, protecting it from the falling snow. The guy at the print shop read my mind and side-stitched it (it's been years since I've had to use binding terminology, so I wasn't able to tell him what I meant over the phone). I walked home and clutched the bag to my chest and emitted a low "Eeeeee!" squeal to get it out of my system. Someone saw me, but you know. This is Toronto. People squeal to themselves sometimes.